Whitewater Skills (Adventure Race Training) - 2 DAYS - includes Transfers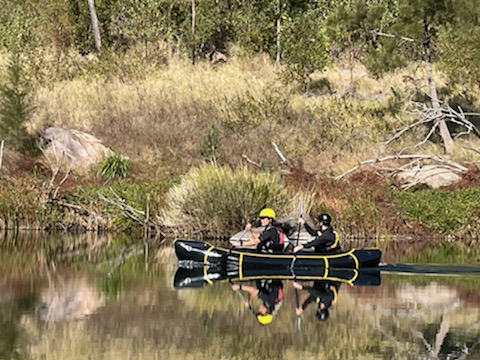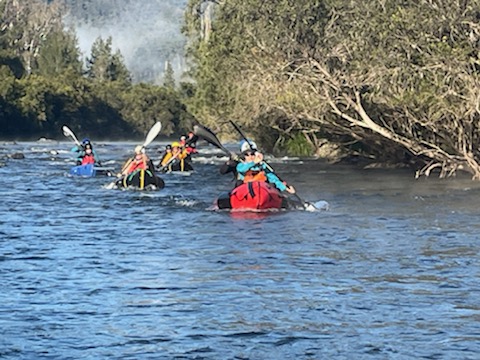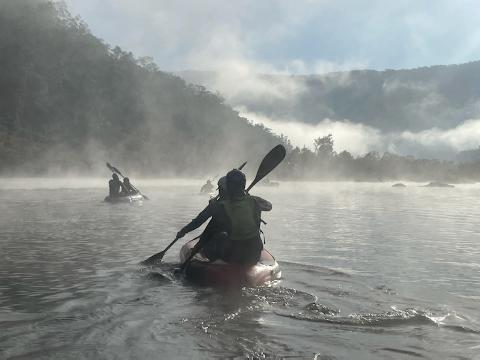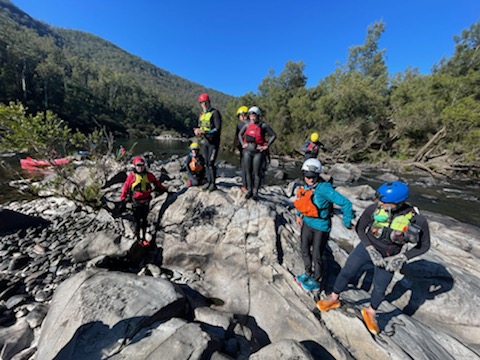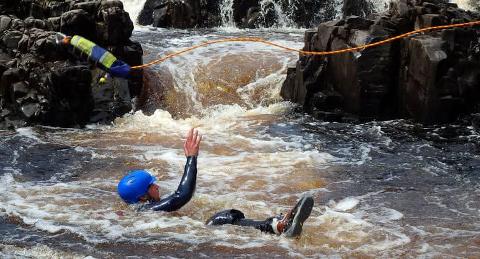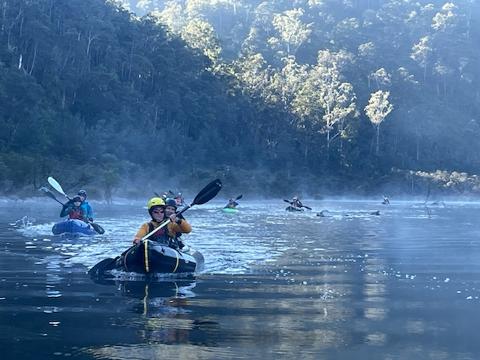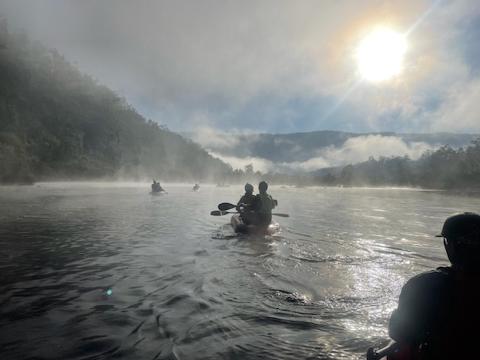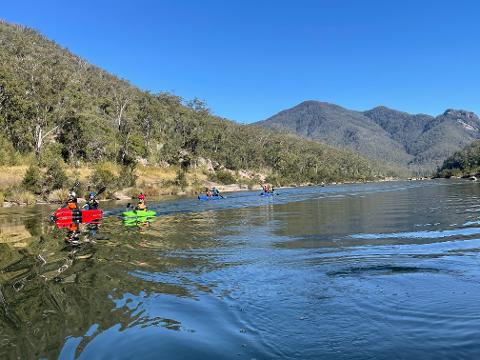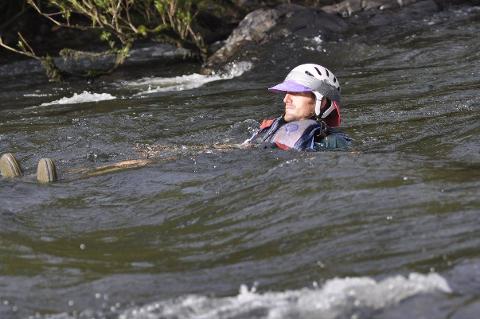 Duration: 2 Days (approx.)
Location: Buccarumbi, NSW
Product code: ARPT2
IMPORTANT INFORMATION BEFORE BOOKING
The Nymboida and Boyd Rivers are 'natural' flow river systems which means the weather dictates our whitewater canoe tour.
Before booking, please make sure you read and understand the below.
Pending Supplier
For a trip to go ahead there needs to be a minimum of 8 people. Until the booking reaches 8 it will show 'Pending Supplier'.
If your group size is less than 8 you can either join a group, pay the difference, or enquire about starting a new booking with your preferred date.
Once there are 8+ people we will confirm the trip. You will than receive a 'pre-arrival' email (waiver) - please check your spam folder. Email is from 'thankyou@getwherewolf.com'. Each person must fill out this form before the trip commencement date. Any persons who have not completed our waiver form will not be allowed to go on the trip.
On Confirmation - your trip will still be pending
After receiving your 'confirmation' your trip will show as confirmed, however your trip may still not go ahead due to the following:
1. River Heights - too high or too low. We try to give as much information as soon as we know ourselves and sometimes won't know until the morning of your trip.
2. There is a chance we will drive to the river and cancel the trip on arrival due to no electronic river gauge in the area. This is very rare!
3. National Parks Closure - this is out of our control. They usually give us 24 hours' notice however also not limited to.
4. Whitewater Guides - availability of guides. Whitewater guides are seasonal workers and hold down other full-time employment.
5. Covid Outbreak / Closures / Hotspots - If the government puts out a heath order that affects you from traveling or returning to your home address, we can put your order on hold for a later date (no terms on when you can re-use) This will not be considered for a 'possible closure'.
Cancellations
1. Exodus Adventures hold the right to cancel your trip due to the above conditions. If we cancelled your trip, you will have the opportunity to change dates or be given a full refund. Exodus Adventures will not be responsible for any compensation on your accommodation and or travel due to cancelling.
2. If you cancel any time before 14 days, a 10% admin fee will not be refunded*
3. If you cancel between 14 days and 7 days before the trip, 75% will be refunded*
4. If you cancel 7 days up to 48 hours before trip, 50% will be refunded*
Whitewater Skills (Adventure Race Training) - 2 DAYS
Improving your Packrafting skills will make you safer and will help you paddle up a level!
Adventure training & skills development focuses on Whitewater Skills, River Safety and Rescue.
Boat, Don't Float!
GUIDED TRAINING TOURS
Improving your Packrafting skills will make you safer and will help you paddle up a level!
Adventure training & skills development focuses on Whitewater Skills, River Safety and Rescue.
Boat, Don't Float!
Packrafting is an increasingly popular activity on our rivers, lakes and estuaries. Packrafts combines both kayaking and rafting into a lightweight package and is about paddling from a lazy river to a churning grade 3 rapid safely.
Our Packrafting Training tours will give you the most diverse paddling conditions found anywhere in the world. When paddling the Nymboida River, you will experience tempestuous rapids that lead to deep tranquil pools and broad, calm waters. You will paddle through untouched gorges, green valleys and be immersed in the serenity of its steep untamed bushlands and the gentle slopping openness of its cattle grazing country.
We customise your training days to cover skillsets you need to work on
· Braking in / out Eddies / Current
· Ferry gliding forwards / backwards
· Surfing
· Rapid reading / running
· Flipping raft
· Rapid swimming
· Entering water (defensive and aggressive swimming/boat)
· Swimming with a paddle
· Rescue techniques
· Hazards of the river environment
· Use of rescue gear
Escape into nature and discover the adventure of packrafting. You will relish the adrenaline pumping thrill of whitewater, but you will also marvel at the stark, sheer beauty and tranquillity of the incredible river systems – Nymboida River and Boyd River.
QUALIFIED GUIDES – LOCAL KNOWLEDGE.
Exodus Adventures is based where the mighty Nymboida River and Boyd Rivers join force. We have over 35 years of local knowledge and whitewater experience and specialise in whitewater training.
Our whitewater guides are knowledgeable and very experienced and will ensure your day is both fun and safe.
Nymboida River.
Our guided training packages will give you the most diverse paddling conditions found anywhere in the world. Explore Australia's longest-mapped whitewater canoe and kayak trail.
The Nymboida River is also reckoned as a premier river for whitewater and is regarded as one of the best paddling and rafting rivers in Australia. It is also the closest rafting river to Brisbane.
On the Nymboida River you will experience surging grade 1-3 rapids and exciting whitewater. Our whitewater tours will also guide you through deep tranquil pools where you experience the region's best fauna and flora - you may even see a platypus!
Boyd River.
The Boyd River is not to be missed. Thrilling grade 1-3 rapids and the best of the area's wildlife – rock wallabies, water dragons, wombats, lyrebirds, and the golden, blue and red dragonflies. A photographers dream!
NO EXPERIENCE REQUIRED.
Whether you are a beginner, intermediate or advanced paddler we can customise your training to suit you and your team.
Minimum age for children 10 years old and there is no upper age limit.
Don't worry if you've never paddled whitewater before. Each Exodus Adventures tour is led by a qualified guide who has extensive knowledge and unmatched experience, ensuring that your whitewater canoeing/rafting experience is both fun and safe..
WHAT'S INCLUDED.
· Qualified & experienced Whitewater Instructors & Guides to keep you safe on the water.
· Expert whitewater guides with local knowledge on the Nymboida, Boyd and Clarence river systems.
· Transfers to river put in and pull out points.
· 4WD support vehicle
· Wilderness First Aid Kit, Radios and InReach (satellite communication).
· Wilderness camping in private campsites.
· Campsite permits/permission and National Park Permit
PRICE
The price advertised is for 2 days of whitewater skills training and it is a per person price.